Limited Time Rate Hike For Fixed Annuities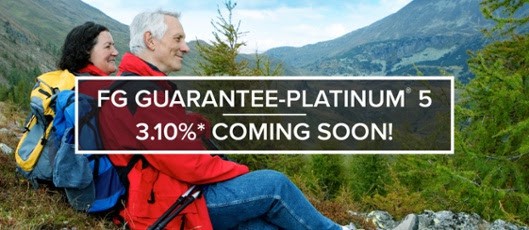 For a limited time, Fidelity & Guaranty Life's FG Guarantee-Platinum® single premium fixed deferred annuity with a five-year guarantee period will increase to 3.10%* – initial guarantee period. This special will start on February 6, 2017.
Most market observers see rates on a rising trend, and these shorter term contracts like the F+G are a good way to go.  It's a way to safely place money, earn a decent yield, and turn the money over in just a few years.
While this specific product might not be appropriate for you, this flexible and laddered approach frequently comes up during appointments with clients discussing The AST Flex Strategy.  Give us a call to find out more.