Meet My Wife, Erin Sabin
At a time when everyone is looking for a little something to keep busy, my wife would say that personal health and wellness should be a priority.  She is the most diligent, dedicated and disciplined person I know.  When the local gym closed down two weeks ago, she couldn't teach her popular fitness class so decided to stream it live every Tuesday and Friday from our living room.  It messes up my schedule a little but we all have to work together.  Erin has made it her mission in life to get people active and keep them healthy.  It's a nice diversion from the general insanity that's going on all around us.  If you want to know more about me then you should meet my wife.  Check out her website on the link below and if you feel brave, find her on facebook and join the live stream of Body Forge next week at 9 am mountain time on the days mentioned.
Stay safe, healthy and active!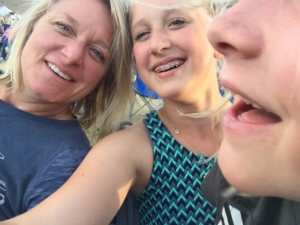 Erin with daughters Lily and Sage at Braun Brothers Reunion Festival in Idaho
A highly recommended summer trip if you like good music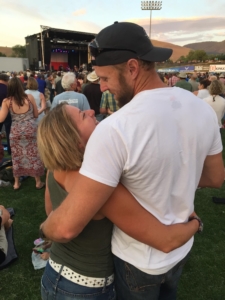 Another concert – Willie this time