FINALLY… A "SAFETY FIRST" APPROACH TO RETIREMENT PLANNING THAT ELIMINATES FEES AND LONG-TERM CONTRACTS
"A simple process is all you need to help you get on the right path toward the retirement you want."
Even if you've had one or more of those "free consultations" from another advisor (that left you even more confused)…
Even if you have seen other retirement income investments before…
Even if you think your current investments are right for retirement…
Even if you've been burned before by another advisor who didn't have your best interests in mind…
Hey There –
If you're looking for a qualified advisor to help you customize a safe and flexible retirement plan, there's a possibility we're a good fit.
My name is Bryan Anderson, and I created this page for a couple of reasons:
#1. To tell you a little about myself and my process for guiding clients through retirement, and…
#2. To outline the typical profile of clients I work with.
If you feel I'm describing you, I would love for you to schedule an initial interview so we can discuss your needs and situation.
This will NOT be a high pressured sales call. Our first call will give us a chance to see if we mesh well together.
What
"

Safety First

"

Retirement Planning Looks Like
I started my journey as financial planner in  2002, and in 2009, I started Annuity Straight Talk so I could give my clients more freedom and control over their retirement.
Over the years, I've had the opportunity to work with an amazing bunch of clients.
Of course everyone I work with has their own story and situation, but the clients I choose to work with have very strong similarities.
Here's what my clients typically have in common:
My clients are retired or approaching retirement (within 5-10 years)
My clients typically consider themselves "Conservative", meaning they want to PROTECT their assets and want to live COMFORTABLY in retirement without taking a lot of risk.
My clients typically are good savers who have accumulated a sizable retirement portfolio.
Many already have some retirement income, and need to optimize their assets and avoid pitfalls and restrictive products.
My clients are not looking to cut corners, nor do they expect unreasonable returns. They simply want a reasonable and consistent return so they can focus on living LIFE to the fullest.
My clients don't buy into TV or Radio celebrity financial advice.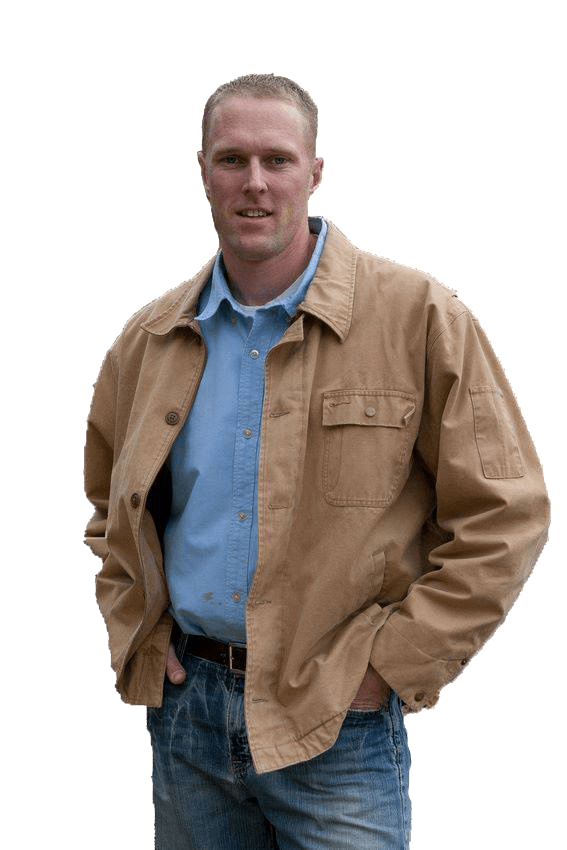 In case that's not quite clear, here's the profile of what my clients do not look like:
My clients do not call me wanting to buy some penny stock that their co-worker told them about over lunch.
My clients do not consider CNN, FOX, or NBC to be credible sources of financial advice.
My clients are not looking for me to magically squeeze higher rates out of thin air because of something they saw in a commercial or magazine ad.
Most financial advisors are held captive by the companies they work for in one way or another.
The main problem is that agents are unable to come up with original plans because they're forced to use what their marketing departments give them.
That approach turns you into a statistic.
My approach is different.
I think you should decide what you want and let your needs dictate the terms of the financial products you choose in retirement.
So, rather than tell you what "73% of retirees are concerned with"…
I work to understand and solve YOUR number one concern.
And to do that consistently, I've created a process called The FLEX Strategy.
A Flexible Safe Money Retirement Strategy
With the FLEX Strategy, I get to really know your story inside and out.
This is the first step, and the most important, because it helps identify the strengths, challenges, and opportunities you have in achieving your financial goals.
Upon completion of this process, you will receive a custom financial plan AND an investment strategy that is unique to you.
Your plan will be built to solve the 5 most important aspects of retirement:
Safety – protecting the assets you have, and identifying the financial products that leave you exposed.
Retirement Income – securing the income you need, without paying for more than is necessary.
Longevity – Identifying protections that guarantee you don't outlive your assets.
Market Volatility – removing the stress of uncertainty.
Asset allocation – Defining your strategy to a perfectly balanced portfolio
For those interested in working with me, I've created a simple but powerful process.
Here's a brief look at how the FLEX Strategy works:
Step 1: The Discovery Call – This is where we'll discuss your situation and your financial goals. We'll take a close look at your current strengths, opportunities, and challenges in you reaching those goals.
Step 2: Creating The Plan – During this phase, I will walk you through simple to understand graphical representation of the outcomes of different configurations.
Step 3: Building The Plan – During this phase we select the specific products and allocations that accomplish your goals.
Step 4: Implementing The Plan –  This is the easiest step, where we make it happen.  We make it easy to finalize account opening paperwork and finalize any annuity purchase documentation.
The FLEX Strategy is 100% free of charge. My #1 goal is to make sure you walk away informed for your retirement.
Instead of charging you for my expertise, I'm paid a commission by the insurance companies whose products you'll use for securing your retirement.
Most importantly, I feel that clients and their advisors should get along and work as a team. Good financial planning and investment management doesn't work overnight. It takes time, patience, and trust.
I've done the best I can at structuring my work and services in a manner that gives clients personal attention and financial management support.
Thanks to the Internet, I'm able to work with investors all over the United States.
If you've never thought about working with an advisor virtually, I think you'd be pleasantly surprised at how easy, efficient, and enjoyable it can be.
Plus, if you ever find yourself in Northwest Montana, we can always get together for some fishing or a trip into Glacier National Park, which is right out my back door.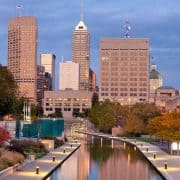 "…a trusted financial planner that we've been able to rely on…"
My wife and I were originally concerned about being over taxed with forced withdrawals in retirement. Bryan gave us a sensible strategy that has minimized fees and given us more flexibility with our money. He has been a trusted financial planner that we've been able to rely on consistently over the years.
After reading above, if you'd like to have a conversation about working together, I'd be happy to invest 30 minutes of my time in getting to know you and your retirement goals better.
The initial appointment will be over the phone.
To set up an initial meeting, have your questions answered, and to see if we could be a good fit, just use the "Schedule A Call" button below.
Talk soon,
Frequently Asked Questions from Our Clients
A few of the questions we get from people working with us at Annuity Straight Talk
Do you ONLY offer your services online?
Living in the remote mountains of Montana means that while I do enjoy some of the world's best hunting and fishing, don't have many neighbors. That's why I've relied on the power of the Internet to communicate with clients all over the country for the last decade. What my clients have found is that not only am I more accessible than the "local guys"… but my process and approach is 100% better.
Will I be giving you my money?
Unless you want to send me a birthday card with cash in it, you will never give me any money. All your transactions will take place with national insurance companies. My role is to identify which insurance products will best support your financial goals, prepare your applications, keep you up to date with any changes that could affect your portfolio.
How much time will this take me?
Most of the time will be spent in The Discovery Call and Creating The Plan steps.   Trust me when I say you'll appreciate the attention to detail I give during those steps.  I want to make sure I completely understand your financial goals and I also want to make sure you completely understand the plan I come up with for you.
What if I already have a financial advisor?
That's great, and you've got a head start on many people who haven't taken the initiative of hiring a financial advisor. If you're confident in your advisor's plan, then you should work with them and I wish you the best.  But if you want a second opinion, then I encourage you to try this process out.  I've had many clients who started with other advisors, but soon found that my approach to retirement planning was much better suited to their goals.
Feedback From Our Clients
Read what others have to say about working Bryan at Annuity Straight Talk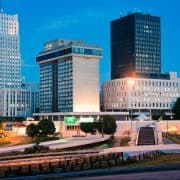 "…
a safe alternative to my retirement savings…"
I had searched long and hard for a safe alternative to my retirement savings plan. Bryan's information and advice on annuities helped me understand how to use them to my advantage and protect my money.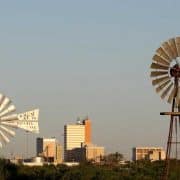 "…
sound and simple to understand…"
My biggest concern was market risk causing a major loss in my portfolio value. Bryan showed me how to do 2 very important things: #1 how to protect my portfolio from market volatility and #2 how to avoid annuities with hidden fees. His information is sound and simple to understand.